We all know that building an application can be a hard process and we're always looking for ways to make the process easier. We try different methods and we usually find the best way. In this article, we're going to mention 6 reasons why you should build your next mobile application using Ionic Framework.
Ionic Framework is an open source mobile UI toolkit for building high quality, cross-platform native and web applications. It allows you to move faster with a single codebase that runs everywhere.
What is Ionic?
It's a mobile-ready and cross-platform UI library and toolkit that works everywhere; any platform, any device, any framework. You can reuse your existing web skills; HTML, CSS and JavaScript to build apps for IOS, Android, Electron and PWAs. You can create one codebase that can go across all these platforms just using your web skills and target the different native APIs and features, like Geolocation, Camera, Bluetooth.
If you are new to this world I suggest you to read more about Ionic's key components. Also, when it comes to PWAs, we wrote a Complete Guide To Progressive Web Apps with Ionic that you may want to bookmark for a future reading because we deeply explain what are PWAs, why you should definitely consider them for your next project, and also show how easy is to build a feature complete PWA with Ionic and Angular!
6 reasons why you should build your next app using Ionic:
There we have it, 6 great reasons to use Ionic Framework, among many others! If you want to translate the dream of building a good mobile application into reality, without spending a penny and in a fun manner, then we highly recommend you to use Ionic Framework.
Start building Ionic Apps now!
After learning what Ionic Framework is and why you should use it to build your next mobile app, you can focus on:
We know that building good Ionic apps from scratch can be frustrating and very time-consuming. That's why we created Ionic 5 Full Starter App - The most complete Ionic Starter App to help you save hundreds of hours of design and development.
Some of the features you will be able to find in this ionic template are: Firebase Integration, Firebase CRUD, Social Authentication, Forms and Validations, Capacitor, examples of how to use google maps, video playlists, internationalization and much more. Also you will get more than 125 ready to use Ionic pages and components such as Profiles, Forms, Cards, Lists, Categories, Listings, eCommerce, and so much more! Try the demo to see all the types of apps you can build with this premium Ionic Starter.
I know, it may sound like a lot to start, but you are free to use just what you need and remove all the rest!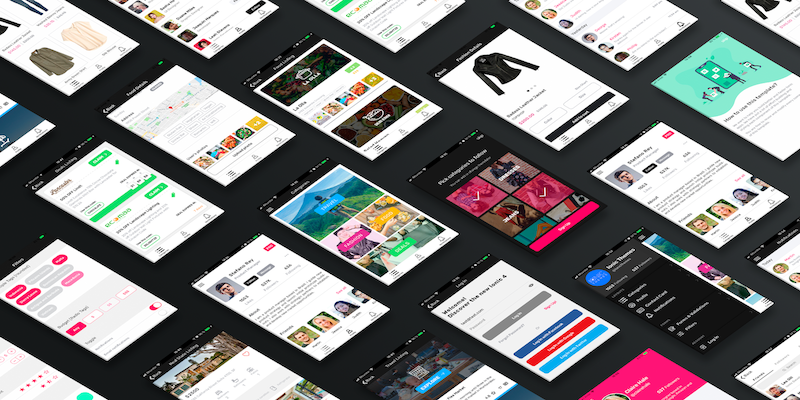 You can jump right in and create a new Ionic app or if you want to take it slow and start with something easier, try some of our tutorials.
Enjoyed reading this Ionic Tutorial?
Subscribe to keep learning Ionic Framework! You will receive offers, new ionic tutorials and free code examples from IonicThemes.
Watch these videos and start building your Ionic apps now!